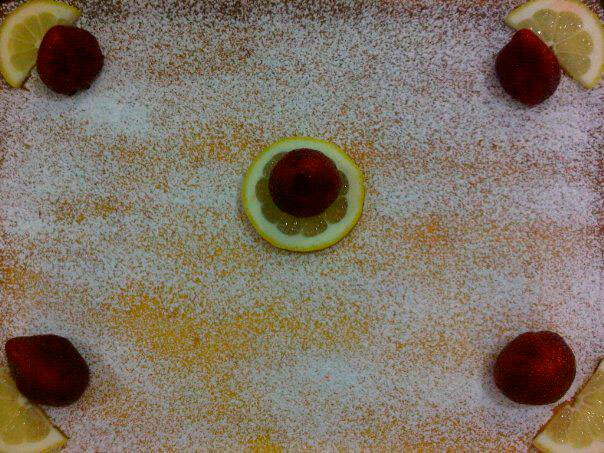 Lemon pie: Soft and delicious lemon pie topped with strawberries
Ingredients:
-a shortcrust pastry base
-lemon pastry dough thawed for one hour
-strawberries to garnish the pie

Method:
Spray the edge and the bottom of a 30×40 cm baking pan with non-stick cooking spray. Lay the base down and then spread out the lemon pastry dough with a spatula.
Bake it at 150° C for approximately 30 minutes.
Sprinkle the pie with confectioner's sugar and garnish it with lemon slices and strawberries.